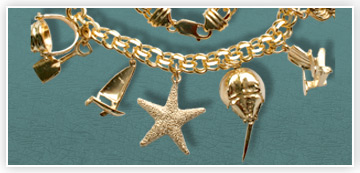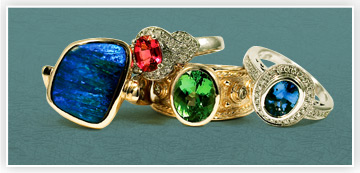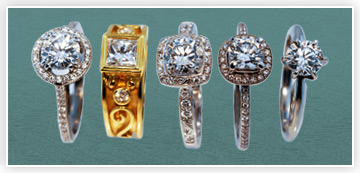 STORE HOURS:
May 1 - February 14
Monday - Saturday
10:00 am - 5:00 pm
Closed Sundays
February 15 - April 30
Monday - Friday
11:00 am - 5:00 pm
Saturday
10:00 am - 5:00 pm
Closed Sundays

Forest Beach Designer-Goldsmiths is a working studio. On display is an ever changing collection of hand-made jewelry, most of which is made by the talented resident goldsmiths. From one of a kind works of jewelry art made of gold and precious gems, to specially crafted gold charms, the Forest Beach Designer-Goldsmiths are known for their exciting and wearable jewelry. We view it as our job to make your gift giving an easy and pleasurable experience. Please feel free to call us and we'll do our best to make everybody happy!
STUDIO ADDRESS:
436 Main Street
Chatham, Massachusetts 02633

PHONE:
Phone: 508-945-7334

OUR DESIGNS:
We design and manufacturer most of our jewelery in our studio. The works are original and exclusive. All pieces are copyrighted ©1981-2014 Crustacea, Inc., DBA Forest Beach Designer Goldsmiths, or by Limulus, LLC.

All rights reserved. Copyright violators will be, and have been, rigorously prosecuted. We invite other manufacturers to think of their own original designs.